Trafalgar Square Lights
8 December 2013
Each year since 1947, a Christmas tree has been given to the people of London from the people of Norway in gratitude for Britain's support during World War II. For many the Christmas tree and carol singing in the Square signals the countdown to Christmas.
... read more
London Architecture Walks
7-30 December 2013
Take a magical night-time tour through London's glittering streets this December and marvel at some of the world's best Christmas street illuminations and displays. See buildings, squares, arcades and shop windows transformed for the season.
... read more
Chelsea Christmas Gift Fair
7-8 December 2013
A weekend shopping event ideal for the last minute Christmas shopper. With over 50 varied exhibitors under one beautiful roof, it's a great chance to find that unique gift not found anywhere else. Gifts for him, her, the home and of course gifts for the kids.
... read more
Scrooge & Marley
3-22 Decmber 2013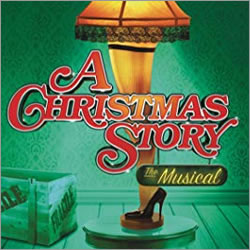 Scrooge & Marley is Charles Dickens' masterpiece, A Christmas Carol - but as you've never seen it before. Over twenty of Dickens' best-loved characters are brought to life by just two spectacular actors.
... read more