Christmas movies have become as important a part of festive season as the Christmas tree itself. There are many films that capture the spirit of Christmas, warming the hearts of the young and old. Here are some suggestions on films and animations that capture Christmas for you. The section has been broken down into:: New Release, London-themed, Traditional, Modern, and Animation.
Last Christmas (released 15 November 2019)
Emilia Clarke, Henry Golding, Michelle Yeoh, Emma Thompson
Kate (Emilia Clarke) harumphs around London, a bundle of bad decisions. Tom (Henry Golding) seems too good to be true when he walks into her life and starts to see through so many of Kate's barriers. As London transforms into the most wonderful time of the year, you gotta listen to your heart … and you gotta have faith.
View trailer
About a Boy (2002)
Hugh Grant, Nicholas Hoult, Toni Collette
Will, a rich, child-free and irresponsible Londoner in his thirties invents an imaginary son and starts attending single parent meetings. As a result of one of his liaisons, he meets Marcus, an odd 12-year-old boy with problems at school.
View trailer
A Christmas Carol (1999)
Patrick Stewart, Richard E. Grant 
Standing out in the crowded field of screen adaptations of the classic Dickens novel A Christmas Carol is hard to do, but this version pulls it off.
View trailer
Love Actually (2003)
Alan Rickman, Colin Firth, Martine McCutcheon, Emma Thompson, Hugh Grant, Keira Knightley
An all star cast in this pleasant film, featuring several stories of love and lost love, all set against a glorious Christmas backdrop.
View trailer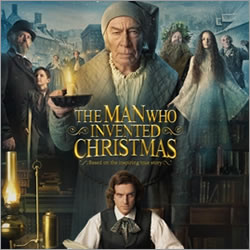 The Man Who Invented Christmas (2017)
Christopher Plummer, Dan Stevens, Jonathan Pryce
The magical journey that led to the creation of Ebenezer Scrooge (Christopher Plummer), Tiny Tim and other classic characters from A Christmas Carol.
View trailer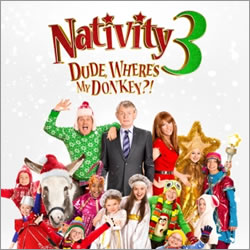 Nativity 3: Dude, Where's My Donkey? (2014)
Martin Clunes, Catherine Tate, Adam Garcia, Marc Wootton
The pupils of St Bernadette's and the madcap Mr Poppy (Marc Wootton) are back! When their new teacher Mr Shepherd (Martin Clunes) loses his memory as well as Archie the Donkey, it's up to them to save the day.
View trailer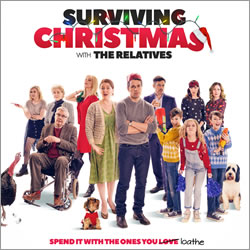 Surviving Christmas with the Relatives (2018)
Julian Ovenden, Gemma Whelan, Joely Richardson
A British comedy drama in which the families of two sisters gather at their late parents' country house to celebrate the season.
View trailer
It's a Wonderful Life (1946)
James Stewart, Donna Reed 
Capra's triumph is to acknowledge the difficulties and disappointments of life, while affirming--in the teary-eyed final reel--his cherished values of friendship and individual achievement.
View trailer
Miracle on 34th Street (1947)
Maureen O'Hara, Edmund Gwenn, Natalie Wood 
The original 1947 version of this Valentine Davies story follows the misadventures of Kris Kringle (Edmund Gwenn) as he gets a job playing Santa Claus at Macy's department store in New York City.
View trailer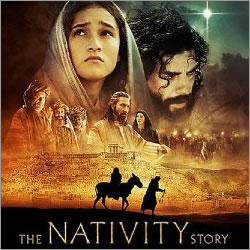 The Nativity Story (2006)
Keisha Castle-Hughes, Oscar Isaac, Ciarán Hinds, Alexander Siddig
Following Mary and Joseph's life for the two years before the birth of Christ. "The Nativity Story" chronicles the arduous journey of two people, Mary and Joseph, a miraculous pregnancy, and the history-defining birth of Jesus.
View trailer
The Nutcracker and the Four Realms (2018)
Mackenzie Foy, Keira Knightley, Morgan Freeman
All Clara wants is a key that will unlock a box that holds a priceless gift from her late mother. A golden thread, presented to her at godfather holiday party, leads her to the key and a strange and mysterious parallel world.
View trailer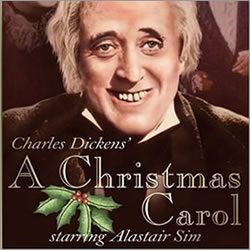 Scrooge (1951)
Alastair Sim, Mervyn Johns
The classic Charles Dickens tale about the miserly Ebenezer Scrooge who treats all men with contempt and all kindness as 'humbug'. Probably the finest version made.
View trailer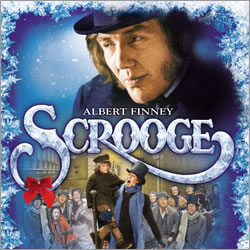 Scrooge (1970)
Albert Finney, Alec Guinness
A mixed bag as variations on A Christmas Carol go, this 1970 British musical tells the usual story of Scrooge (Albert Finney) and his spirits on Christmas Eve, although the whole thing is set to music by Leslie Bricusse.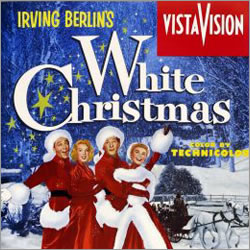 White Christmas (1954)
Bing Crosby, Danny Kaye, Rosemary Clooney, Vera-Ellen
This semi-remake of Holiday Inn (the first movie in which Irving Berlin's perennial, Oscar-winning holiday anthem was featured). Crosby is cool, Clooney is warm, Kaye is goofy, and Vera-Ellen is leggy.
View trailer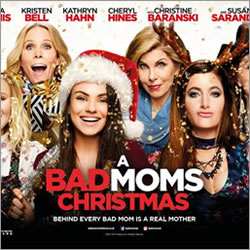 A Bad Moms Christmas (2017)
Mila Kunis, Kristen Bell, Christine Baranski, Susan Sarandon
We follow our three under-appreciated moms as they rebel against the challenges and expectations of Christmas. And they have to do all of that while hosting and entertaining their own mothers.
View trailer
A Christmas Star (2015)
Rob James-Collier, Suranne Jones, Bronagh Waugh
When a developer threatens Noelle's peaceful life, she and her friends use her gift of performing miracles to thwart his plans and save their village.
View trailer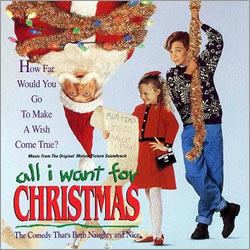 All I Want for Christmas (1991)
Harley Jane Kozak, Jamey Sheridan, Ethan Embry, Kevin Nealon, Thora Birch
"All I Want For Christmas" is a comedy about two New York City children who launch a hilarious scheme to get what they most want this holiday season.
View trailer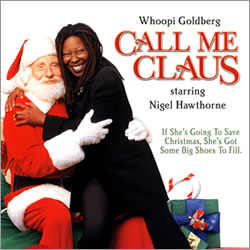 Call Me Claus (2001)
Whoopi Goldberg, Nigel Hawthorne, Brian Stokes Mitchell, Victor Garber, Taylor Negron
When Lucy Cullins, a successful but cranky producer at a home shopping network, hires an actor named Nick to play Santa Claus on the network she gets more than she bargained for.
View trailer
The Christmas Candle (2013)
Hans Matheson, Samantha Barks, John Hannah
In Gladbury, every 25 years an angel visits the candlemaker and bestows a miracle upon whomever lights the Christmas Candle. However, shortly after the arrival of a new pastor, David Richmond in 1890, the Candle goes missing.
View trailer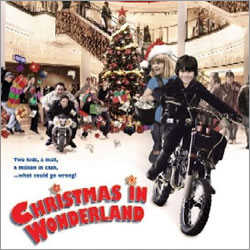 Christmas in Wonderland (2007)
Patrick Swayze, Tim Curry, Carmen Electra
It's turning out to be a pretty rotten Christmas for the Saunders family. Having just moved to Edmonton, Canada, all the way from Los Angeles, Brian and Danny are missing their friends.
View trailer
A Christmas Princess (2011)
Sir Roger Moore, Katie McGrath and Travis Turner
Christmas is right around the corner and Jules Daly (McGrath) is doing her best to create a loving home as new guardian to her mischievous niece and nephew.
View trailer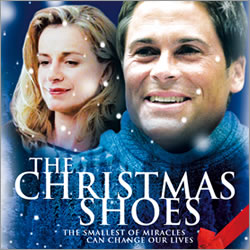 The Christmas Shoes (2002)
Rob Lowe, Kimberly Williams, Max Morrow, Maria del Mar, Hugh Thompson
The Christmas Shoes bounces between two families - the Laytons, where father Robert (Lowe) is so consumed with work; and the Andrews home, where mother Maggie (Williams) has been diagnosed with a fatal ailment.
View trailer
A Christmas Story (1983)
Melinda Dillion, Darren McGavin, Peter Billingsley
In 1940's Indiana, nine-year-old Ralphie dreams of his ideal Christmas gift: a genuine Red Ryder 200-shot Carbine Action Air Rifle.
View trailer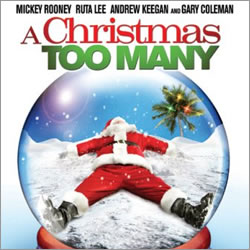 A Christmas Too Many (2007)
Mickey Rooney, Ruta Lee, Andrew Keegan, Gary Coleman
A Chrismas Too Many is a comedic romp that examines the relationships of the "perfect" Christmas family. When Oscar winning actress Lana Myers decides to invite her estranged family back home to California for the holidays.
View trailer
Christmas with the Coopers (2015)
John Goodman, Diane Keaton, Amanda Seyfried, Alan Arkin
When four generations of the Cooper family come together for their annual Christmas Eve celebration, a series of unexpected visitors and unlikely events turn the night upside down ....
View trailer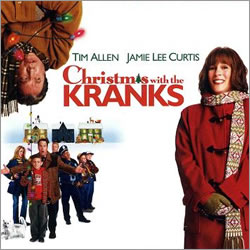 Christmas with the Kranks (2004)
Tim Allen, Jamie Lee Curtis, Dan Aykroyd
Imagine a year without Christmas. No crowded malls, no corny office parties, no fruitcakes, no unwanted presents. That's just what Luther (Allen) and Nora Krank (Curtis) have in mind when they decide to skip the holiday altogether.
View trailer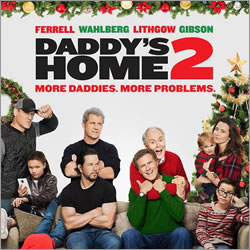 Daddy's Home 2 (2017)
Will Ferrell, Mark Wahlberg, John Lithgow, Mel Gibson
Father and stepfather Dusty and Brad join forces to make Christmastime perfect for the children. The partnership is put to the test when Dusty's old-school, macho dad and Brad's gentle father arrive to turn the holiday upside down.
View trailer
Deck The Halls (2006)
Danny Devito, Matthew Broderick, Kristin Davis, Kristin Chenoweth, Alia Shawkat 
A family comedy about one-upsmanship, jealousy, clashing neighbors, home decoration and the true spirit of the holidays.
Elf (2003)
Will Ferrell, James Caan, Katie Asner, Mary Steenburgen
Ferrell makes yet another memorable splash on the big screen in Jon Favreau's sweet and hilarious Christmas fable. Ferrell is Buddy, an innocent figure who was raised as an elf in the North Pole by his adoptive father, Papa Elf.
View trailer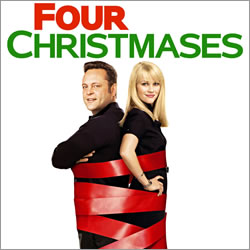 Four Christmases (2008)
Reese Witherspoon, Vince Vaughn, Jon Voight, Mary Steenburgen
When upsacle, happily unmarried San Franscisco couple Kate and Brad find themseleves socked in by fog on Christmas morning, their exotic vacation plans morph into the family-centric holiday they had, until now, gleefully avoided.
 View trailer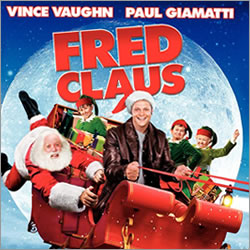 Fred Claus (2007) 
Vince Vaughn, Paul Giamatti, Miranda Richardson, Rachel Weisz, Kathy Bates, Kevin Spacey
IFred Claus has lived his entire life in his brother's very large shadow. Fred tried, but could hardly live up to the example set by the younger Nicholas, who was just a perfect, well, saint.
View trailer
Get Santa (2014)
Jim Broadbent, Warwick Davis, Jodie Whittaker
A father and son who team up to save Christmas once they discover Santa Claus sleeping in their garage after crashing his sleigh and finding himself on the run from the police.
View trailer
The Grinch (2000)
Jim Carrey, Jeffrey Tambor, Christine Baranski, Anthony Hopkins
Jim Carrey is up to all his old tricks (and some nifty new ones) in The Grinch Who Stole Christmas, a live-action film of Dr Seuss's holiday classic.
View trailer
The Holiday (2006)
Cameron Diaz, Kate Winslet, Jude Law, Jack Black 
In writer/director Nancy Meyers "The Holiday," two women on opposite sides of the globe, Amanda Woods (Cameron Diaz) and Iris Simpkins (Kate Winslet) find themselves in a similar predicament.
View trailer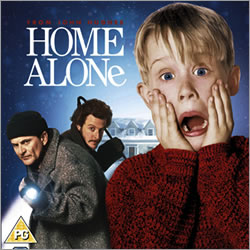 Home Alone (1990)
Macaulay Culkin, Joe Pesci
Now and forever a favourite among kids, this 1990 comedy about a troubled 8-year-old who doesn't comfortably mesh with his large family. He's forced to grow a little after being accidentally left behind when his family goes to Paris.
Home Alone 2 - Lost In New York (1992)
Macaulay Culkin, Joe Pesci, Tim Curry
This 1992 sequel to the blockbuster Home Alone revisits the first film's gimmick by stranding Macaulay Culkin's character in New York City while his family ends up somewhere else.
View trailer
Home Alone 3 (1997)
Alex D. Linz, Olek Krupa, Rya Kihlstedt, Lenny von Dohlen, David Thornton
A band of international crooks has hidden a military computer chip inside a toy car, but an airport mix-up lands it in the hands of whiz-kid Alex Pruitt (Alex D. Linz) who's home alone with the chicken pox in a quiet Chicago suburb.
View trailer
Jingle All The Way (1996)
Arnold Schwarzenegger, Sinbad
A comedy about two fathers who are trying to locate and purchase the same hugely popular action toy on Christmas Eve. Schwarzenegger plays a busy father who makes lots of promises to his son that he can't keep.
View trailer
Miracle On 34th Street (1994)
Richard Attenborough, Dylan McDermott
Pretty good remake of the 1947 charmer. Attenborough is wonderful as the man who calls himself Kris Kringle, and Wilson is irresistible as the little girl who doesn't believe in Santa.
View trailer
National Lampoon's Christmas Vacation (1989)
Chevy Chase, Beverly D'Angelo, Randy Quaid, Juliette Lewis
Disaster-prone dad (Chevy Chase) discovers just how dangerous the Christmas season really is, as the Griswolds' old-fashioned holiday celebration turns out to be more "Bah! Humbug!" than Christmas cheer.
View trailer
Nativity! (2009)
Martin Freeman, Ashley Jensen, Ricky Tomlinson 
Primary school teacher Paul Maddens (Martin Freeman) decides to take on the biggest challenge of his life - staging his school's musical production of the Nativity.
View trailer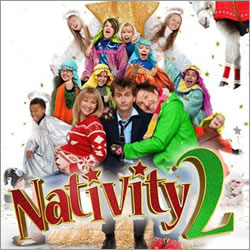 Nativity 2: Danger in the Manger (2012)
David Tennant, Jessica Hynes, Marc Wootton, Joanna Page
Donald Peterson is an anxious teacher who takes a job at an underachieving primary school, St Bernadette's. He struggles to deal with his pupils and his classroom assistant Mr Poppy, while caring for his pregnant wife. 
View trailer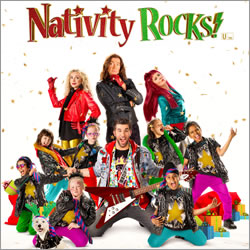 Nativity Rocks! (2018)
Simon Lipkin, Craig Revel Horwood, Meera Syal, Ruth Jones
We're back with the kids from St Bernadette's Primary School in Coventry as the staff and students audition for a coveted place in a spectacular rock musical competition.
View trailer
The Night Before (2015)
Joseph Gordon-Levitt, Seth Rogen, Anthony Mackie
Ethan, Isaac and Chris have been friends since childhood, their Christmas Eve reunion has been an annual night of debauchery. Now entering adulthood, they want to make the end of the tradition as memorable as possible.
View trailer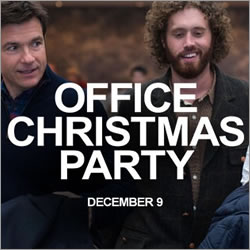 Office Christmas Party (2016)
Kate McKinnon, Olivia Munn, Jennifer Aniston, Jason Bateman
When his uptight CEO sister threatens to shut down his branch, the branch manager throws an epic Christmas party in order to land a big client and save the day, but the party gets way out of hand ...
View trailer
One Magic Christmas (1985)
Mary Steenburgen, Harry Dean Stanton
Grab a box of tissues, gather your loved ones around a cozy television, and bring on the hot cocoa - it's time for a dose of Christmas spirit.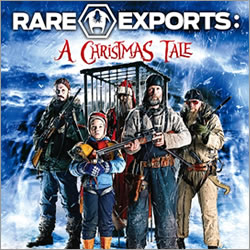 Rare Exports: A Christmas Tale (2010)
Tommi Korpela, Per Christian Ellefsen, Jorma Tommila
A film for those who think they don't believe in Santa Claus anymore ... not for the kids!
View trailer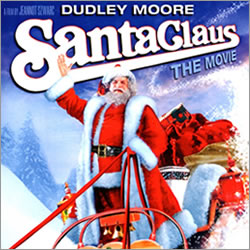 Santa Claus - The Movie (1985)
Dudley Moore, John Lithgow, David Huddleston, Burgess Meredith, Judy Cornwell
The first half of this film, set hundreds of years ago, shows how the old man who eventually became Santa Claus was given immortality and chosen to deliver toys to all the children of the world.
View trailer
The Santa Clause (1995)
Tim Allen, Judge Reinhold
Tim Allen makes an impressive screen debut in Disney's well-written holiday film, Divorced toy company executive Scott Calvin is pleased to have his son Charlie for Christmas, though the boy himself isn't happy about it.
View trailer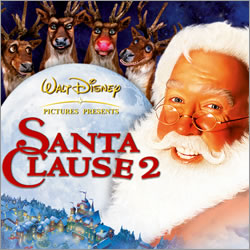 The Santa Clause 2 (2002)
Tim Allen, Elizabeth Mitchell, Judge Reinhold
After eight years of being Father Christmas, Scott Calvin, discovers that he must find a Mrs Claus ... He sets out to find a suitable woman but unfortunately this proves to be quite a difficult task.
View trailer
The Santa Clause 3: The Escape Clause (2006)
Tim Allen, Martin Short, Elizabeth Mitchell, Judge Reinhold
Tim Allen reprises his role of Scott Calvin - AKA Santa - as he juggles a full house of family and the mischievous Jack Frost (Martin Short), who is trying to take over the "big guy's" holiday.
View trailer
Santa Who? (2000)
Leslie Nielsen, Max Morrow, Tommy Davidson, Steve Eckholdt, Robyn Lively 
Leslie Nielsen tones down the bumbling for Santa Who? but wearing a belly like a bowl full of jelly does little to diminish his trademark dimwittedness, which is what gets the bells ringing on this St. Nick flick.
View trailer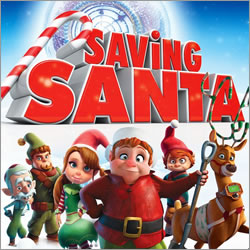 Saving Santa (2013)
Joan Collins, Tim Curry, Martin Freeman
With dreams of being an inventor, opportunist and eccentric elf Bernard D. Elf is made to feel a fool yet again when his innovative creation to bring back people's favourite Christmas memories back to life fails miserably.
View trailer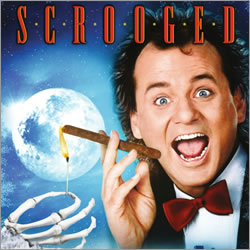 Scrooged (1988)
Bill Murray, John Forsythe
You have to enjoy his deliciously nasty portrayal of the world's meanest TV executive, who has his cathartic moment one cold Christmas night in New York City.
View trailer
Surviving Christmas (2004)
Ben Affleck, James Gandolfini, Christina Applegate, Catherine O'Hara
A rich record executive (Affleck) stuck with spending Christmas alone decides to return to the one place where he was once happiest, his childhood home, asking the family that lives there now to take him in for their holiday celebrations.
View trailer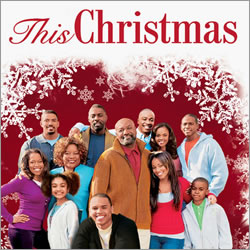 This Christmas (2007)
Laz Alonso, Sharon Leal, Columbus Short, Mekhi Phifer, Regina King, Idris Elba, Chris Brown
This year, Christmas with the Whitfield's promises to be one they will never forget. All the siblings have come home for the first time in years and they've brought plenty of baggage with them.
View trailer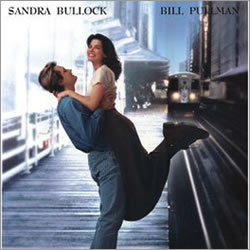 While You Were Sleeping (1995)
Sandra Bullock, Bill Pullman
If you don't mind a heavy dose of schmaltz and sentiment, this romantic comedy has a gentle way of seducing you with its charms. And most importantly - the story is set around Christmas.
View trailer
Arthur Christmas (2011)
Jim Broadbent, James McAvoy, Hugh Laurie, Imelda Staunton, Bill Nighy
Arthur Christmas reveals the incredible, never-before seen answer to every child's question: 'So how does Santa deliver all those presents in one night?'
View trailer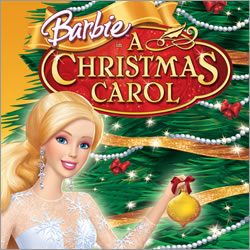 Barbie™ in A Christmas Carol  (2008)
A heart-warming adaptation of the classic Dickens story filled with cherished Christmas carols, fabulous fashions and lots of laughs! The tale stars Barbie™ as Eden Starling™ the glamorous singing diva of a theatre in Victorian London. Along with her snooty cat.
View trailer
Beauty And The Beast: The Enchanted Christmas (1997)
The events unfold between the time in the first film where Belle bartered herself to the Beast and her later return to the village to save her father. So the Beast's heart still hasn't been melted yet and he's susceptible to the inky persuasions of Forte (Tim Curry), a malevolent pipe organ (and former music teacher to the prince)..
View trailer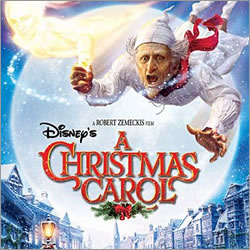 Disney's A Christmas Carol (2009)
Jim Carrey, Robin Wright Penn, Gary Oldman, Colin Firth
A Christmas Carol is a Victorian morality tale of an old and bitter miser, Ebenezer Scrooge (Jim Carrey), who undergoes a profound experience of redemption over the course of one night.
View trailer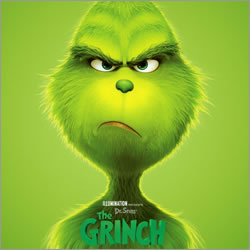 The Grinch (2018)
Benedict Cumberbatch, Rashida Jones, Angela Lansbury, Pharrell Williams
The Grinch tells the story of a cynical grump who goes on a mission to steal Christmas, only to have his heart changed by a young girl's generous holiday spirit.
View trailer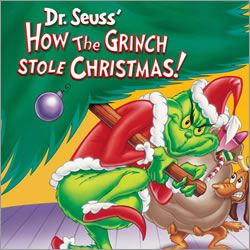 How The Grinch Stole Christmas (1967)
To heck with the kids -this is one of the best Christmas presents you can give yourself. Adapted from the children's book by Dr Seuss, this charming story is one to watch every holiday season. It is just edgy enough to help you forget the more cloying aspects of Christmas.
View trailer
I Want a Dog for Christmas, Charlie Brown (2003)
I Want a Dog for Christmas, Charlie Brown! centers on ReRun, the lovable but ever-skeptical younger brother of Linus and Lucy. It's Christmas vacation and, as usual, ReRun's big sister is stressing him out, so he decides to turn to his best friend, Snoopy, for amusement and holiday cheer.
View trailer
Mickey's Twice Upon a Christmas (2004)
Mickey and the gang team up for a new holiday adventure and for the first time ever they are all computer animated. There will be five mini films that include: Belles on Ice, Christmas:Impossible, Christmas Maximus, Donald's Gift, Mickey's Dog-Gone Christmas.
View trailer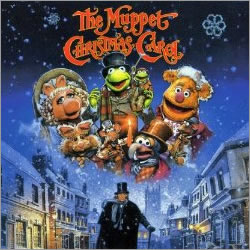 The Muppet Christmas Carol (1993)
Michael Caine
Brian Henson directs his late father's creations in the Charles Dickens classic, the best known (and most oft-filmed) Christmas story of all time. Michael Caine plays the old miser Scrooge with Kermit as his long-suffering Bob Cratchit.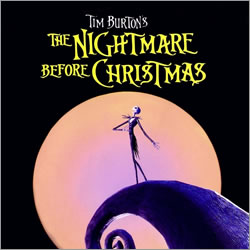 The Nightmare Before Christmas (1993)
For those who never thought Disney would release a film in which Santa Claus is kidnapped and tortured, well, here it is. The full title is Tim Burton's The Nightmare Before Christmas, which should give you an idea of the tone of this stop-action animated musical/fantasy/horror/comedy.
View trailer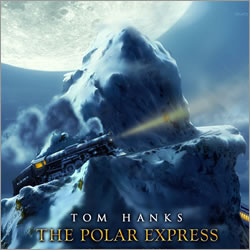 The Polar Express (2004)
Tom Hanks
Santa Claus does not exist. Or does he? For one doubting boy (voice of Daryl Sabara and Tom Hanks), an astonishing event occurs.
View trailer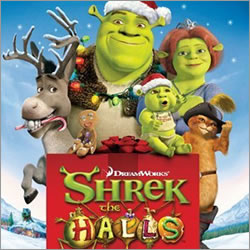 Shrek The Halls (2007)
Mike Myers, Eddie Murphy, Antonio Banderas, Cameron Diaz
This special features the Shrek characters putting their own spin on holiday traditions. It's Christmas Eve, and everyone is filled with holiday cheer, except for Shrek. He isn't exactly the picture of yuletide joy.
View trailer
The Simpsons - Christmas With The Simpsons (2003)
Spend Christmas with The Simpsons, episodes include 'The Simpsons Roasting On An Open Fire', 'Mr. Plow', 'Miracle On Evergreen Terrace', 'Grift Of The Magi' and 'She Of Little Faith'.