The Hampton Court Palace Ice Rink returns this winter for another skating season.
The skating season begins on 5 December 2020 and offers the perfect way to welcome in the winter with family and friends. We're open daily through to 17 January 2021, with the exception of Christmas Day.
This open-air ice rink offers you the chance to glide across the ice under a star-covered sky while surrounded by spectacular views of the historic Tudor palace.
Whether you're a skater or a spectator, everyone is welcome to enjoy delicious food and drinks at the Ice Rink Cafe Bar, operated by Miss Polly. Offering a scrumptious selection from comforting soup and hot pies to indulgent drinks including a fully loaded hot chocolate, you'll be sure of a warm welcome. The newly-heated spectator area is the perfect spot to relax and soak up the festive atmosphere.
Be transported to one of the country's most scenic skating settings, with spectacular views of the Thames-side Tudor palace. Located in front of the palace, the stunning ice rink offers something for everyone, from novice to expert.
With 500 years of history to discover at the palace, why not arrive early and explore all that Hampton Court has to offer, from the spectacular State Apartments to 65 acres of formal gardens and even a world-famous maze?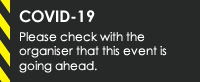 Venue Details
Hampton Court Palace
East Molesey
Surrey KT8 9AU
Box Office
Email
Nearest tube
South West Trains run services at 26 and 56 minutes past each hour direct from London Waterloo to Hampton Court.
Directions
Map
More info
Website
Dates
5 December 2020 -
17 January 2021
Times
10.00–21.00
Last skate at 20.00
Prices
Adult from £16.00
Children (3-12) from £11.50
Family from £46.00
Other notes
The ice rink is closed on Christmas Day.